So, I think I finally have COMPLETELY given up on posting EVERY SINGLE DAY. It seems like every post that I've recently written… well.. I'm always apologizing.
But anywho, HELLO MARCH. Dear god, I'm in SHOCK that its ALREADY March. Honestly. Like, New Years was yesterday… right? Like holy crap. If you think about it… we are actually almost one THIRD into the year of 2013… where the hell did all that time go so fast?!
But, all the same, I'm not complaining. I'm ready for this cold weather to be good, gone, and 'outta here'. I miss my shorts.,,and my bathing suits.. and flip flops. But GUESS WHAT!? NO WORRIES,  because THIS time next week, I'LL BE IN COSTA RICA. WOOOOOT WOOOT. But I'll talk about that later.
Today, I got up, and got ready in approx. 10 minutes. Really. I don't think I've EVER done this before. I just got up, got dressed, grabbed a bagel+a water, got in the car, and left. I went to ATL for the day. It. Was. Freezing. I swear…. there were multiple times throughout the day that there were actually SNOW flurries. I'm not the fondest of snow. Yeah,  its cool….for maybe 10 minutes.. and if I had a cute, hot, sexy, hunk of a man, maybe ONE hot coco around the fire. But after that? I'm done. Snow sucks. Its cold, and wet, and just… like, frozen hell.
But SO, in Atlanta, I went to the farmers market. I LOVE the farmers market. For those who don't know of this specific market, I'm not sure if all farmers markets are actually like this… but its basically, like, what I assume walking into a Mexican food market would be. Its pretty much entirely run by Mexicans selling crops. OF ALL SORTS. I love getting food from here. Its fresh, its cheap, and they ALWAYS have lots of cool unheard-of (to me) exotic fruits to try. It's just, a cool experience. Every single time I go.
While I was here, I also bought ginger…for the first time in my life.. And apparenty.. I bought a LOT of it. I didn't know this before… because I didn't really know how much you put into recipes. But ok, so, because of this excessive splurge and my knowledge of ginger apparently being really good for you.. specifically, for your immune system (which I REALLY need this time of year, since EVERYONES sick..) I decided to look up some ginger recipes that I could use soon to make use of this wondercrop!
And What I Found (so far) That I Might Wanna Try:
Tofu with Peanut-Ginger Sauce. Now, this one… this one I REALLY like the idea of… it sounds like… if it IS in fact good… it might just turn into one of my new "Chinese-take-out-substitutes"…. Did you know that a lot of Chinese food…. as damn good as it is…. is actually is FILLED with an excessive amount of HORRIBLE calories?! I'm talking into the thousands… This is GREAT though, because Chinese takeout… oh my heavens… Chinese takeout is the BEST.. and I really just DON'T think that I could give that up…So, I can just cook healthy alternative "takeout"(:
Green Soup w/ Ginger. The name just sounds good. Healthy. And the list of fresh great ingredients that this recipes contains… perfect. I love soups. There is not much that is better for lunch… then the classic classy "soup & salad". I will definitively be making this soon. I bet my mom will enjoy it too! (: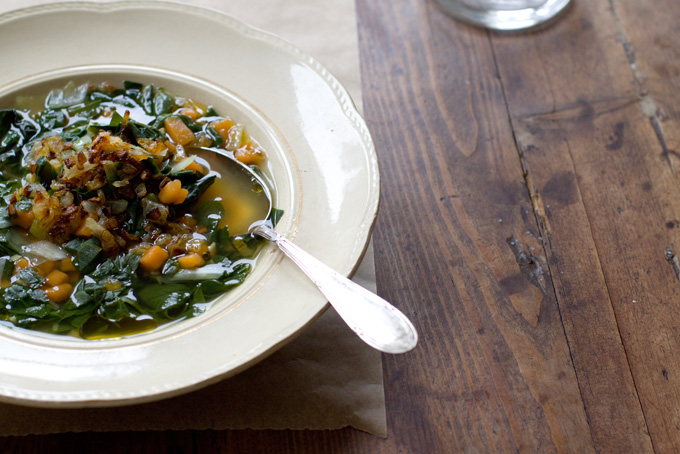 Ginger Edamame Soybean soup. I like this one a lot as well, just because, you how how I love my soups. this sounds healthy, great, and FILLING. And the picture just looks so lovely as well! I can just TASTE it, already.
WHILE I'm on the mention of this recipe… let me also mention.. the lovely website I got this from… I happened to come across a article discussing the way the writer takes their "Food Photography"… and I actually found it quite informative and helpful. Check it out.(:
Classic GINGER TEA. So, from what I've heard, this tea is known to help WONDERS to keeping you from getting under the weather. This is GREAT. WONDERFUL. Magnificent  In other words? I might just be making this concoction.. a LOT.
Also… I noticed this comment on this site.. its an alternative to this recipe.. some addiction. I might just try this as well..(:
"It is a good drink but if you like it cold and strong, leave the ginger in the water that it was boil in. You place the water and all its contents in the fridge. The next day you have a strong ginger taste. Oh, my grandmother does not use lime but brown sugar, cinnamon sticks and a splash of vanilla essence. Enjoy."
Okay, so forgetting all of this healthy food that I'm preaching about, I ate like absolute crap today. Sorta. Okay, so maybe just a huge checkers meal. Plus a milkshake… But you know what that means!? It just means that I need to work harder to be more disciplined .. and eh.. maybe take more time to pack a lunch when I know I'm going to be out for a pretty long time.. Gosh, I have so many pins on my Pinterest about packing quick "to-go" lunches… I NEED TO LOOK AT THEM.
But hey! I also went to Academy Sports today! I got a few things I needed for Costa Rica… hiking shoes..sports bras (NEON ones… I have recently acquired a strong attraction for Neon clothes….they make me feel happy..(: ) ,shorts, etc. But those sports bras…. you know what you can use those for…… WORKING OUT. Guess who's getting up and working out tomorrow morning!? This girl.
Now, don't take that as I don't workout. Because I workout… A LOT. But more recently… I've been trying to take it more seriously… I mean, I wanna see some serious results…. I want to have that "body" that I've ALWAYS wanted. I want chiseled abs. And toned EVERYTHING. So….. don't doubt me when I say this, but….. like usually … I'm actually going to start BLOGGING more.  And even though I doubted that, myself, in the very beggining of this post, I'm GONNA do it. My progress. Good or bad. It is going on this site. Healthy meals… workouts… Picture updates…I'm going to do what I want, and I'm GOING to succeed.
Well, that all that I think I have for right now.
HAPPY LIST:
Getting ready QUICK
Bagels
Driving PERFECTLY
Leggings
The mental solitary feeling you get when you wear a hat/hood
Mexican Radio
having a conversation in Spanish sucessfully and feeling SUCESSFUL
Fresh food
New interesting food
bird calls
New recipes
clothes that make you look supa dupa tan
NEW WORKOUT CLOTHES
Going to a completely new city, not knowing anyone, and walking around by yourself
Banana milkshakes
Tomato and onion salad (if you don't know of this, its just sorta a family thing to me; I'll post the recipe soon(: )
Love lots; xoxo,
-Ash.